This site is for everyone who enjoys using acrylic paints and, more specifically, Jo Sonja's products. Whether you are an Artist, Crafter, Woodturner, Carver, Miniatrist and whether you are a hobbyist, demonstrator or teacher, beginner or expert - Jo Sonjas' Acrylic paints and mediums are perfect for you.
Through this site you can purchase the complete range of Jo Sonja's products.
We also stock an ancillary range of items to help you enjoy your paints.
We are happy to deliver both to the UK and Internationally.
We hope you find what you're looking for.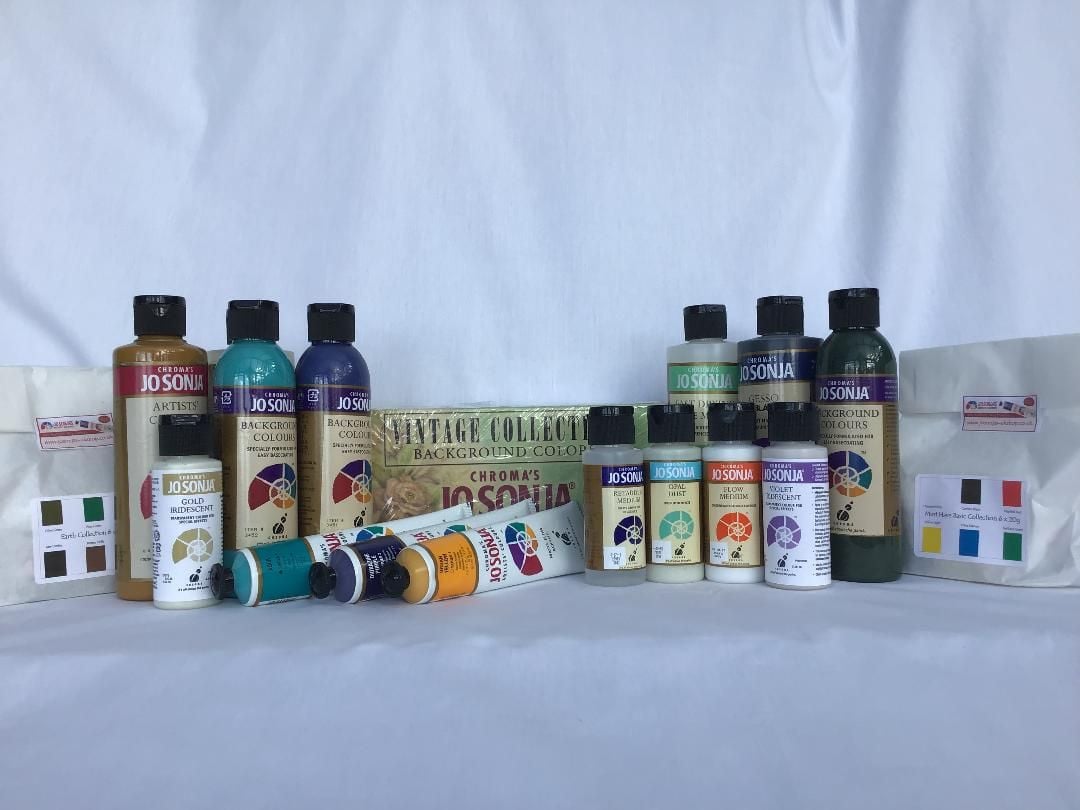 If you have any questions, feel free to contact us